Mobile Mechanic Pros of Chicago Lawn, IL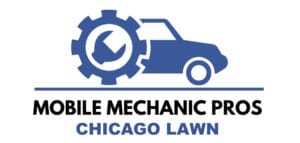 The auto repair crew of Mobile Mechanic Pros of Chicago Lawn has been delivering top auto repair services in the Chicago area for years. The reason why most of our customers have been recommending us is that we can fix most of the car issues without you having to drive to an auto repair shop. Basically we bring the shop to your address! You would be surprised about the wide range of auto repair services we can carry out on-site, so make sure that you reach out to us if there is any issue with your vehicle that you would like us to fix.
Even if you are not completely sure about what type of service your vehicle needs, you can just reach out to us and we will make sure that after a thorough car diagnostic inspection we can deliver the right type of mobile auto repair service to your and your vehicle.
Our company's mobile car mechanic services near Chicago Lawn, IL:
– Pre-purchase vehicle inspection
– Spark plugs repair
– No start situation diagnostics
– Alternator repair
– Starter motor repair and replacement
– Fuel, gas and water tank repair
– Serpentine belt replacement
– Car radiator repair
– Brake repair
– Motor oil and filter change
– Car battery
– Control arm  fix
– Check engine light inspection
– And many more…
We couldn't list all of the auto repair jobs our reliable mechanics can take either at your house or – if it suits you better – at our own garage in Chicago, so if you're wondering if we offer a certain sort of car mechanic task, please just give us a phone call and our colleague will let you know, while also giving the price quote so that you are able to decide if you want to book a repair appointment with one of our mechanics straight away.
It's definitely not the most pleasant scenario if you require a  car mechanic service out of the blue, and that's the reason why our auto mechanics will be there with you to provide you with the most professional help, sincere communication and a quality mechanic service generally. Our flexible hours allows our auto mechanics to arrive on-site in the shortest possible time, since we understand that if you will need a car mechanic, you want him fast!
Very affordable mobile auto repair services in and near Chicago Lawn, IL
Mobile Mechanic Pros knows that the cost of an average car repair request can be very significant, so we at Mobile Mechanic Pros of Chicago Lawn made it our number one priority to keep our costs down compared to other auto repair shops, but at the same time keeping very high professional standards regarding the  quality our auto repair experts provide. That's one of the main reasons many of our dear customers are not even waiting when they require a  auto mechanic, but they call us right away.
Even if you're not entirely certain about what is going on with your vehicle, simply give us a phone call, because we're well equipped to execute the detailed car diagnostics to determine what kind of mobile auto repair assistance you need. There are many scenarios when customers are suspecting that there is something malfunctioning with a single component of their automobile in Chicago, while in reality it's something else. We will always make sure that we are  providing you the right type of auto repair service so you'll be back on the streets in virtually no time.
Mobile Mechanic Pros of Chicago Lawn
Find out more about our car repair company in Chicago
Mobile Mechanic Pros of Chicago Lawn
3022-3 West Marquette Road, Chicago IL 60629
(773) 900-7211
Information about Chicago Lawn, IL
The community area of Chicago Lawn, IL is located in Chicago, southwest from the city center, just next to Marquette Park. It is a popular area among local citizens. The estimated population of the area is close to 60,000, although there have been no recent updates on this for the past few years. The city was founded by John F. Eberhart in the late 19th century. Chicgo Lawn is located northeast of Oak Lawn, east of the Chicago Midway International Airport and west of Englewood. The transportation possibilities of this area are pretty advanced, it is easy to reach the city center. From a public health perspective it is worth to mention that the Holy Cross Hospital Emergency Room is located in this area, among the Marquette Elementary School. The Marquette Jacques Park is takes a large amount of the areas surface, that is one of the reasons why Chicago Lawn can be considered a green area, popular among families with children. West Lawn and Ashburn are neighborhoods which are also located close to Chicago Lawn, so it is also worth to explore these areas. Central Park Avenue can be considered one of the most important roads of this community area.